Introducing a New Generation of Partners in Education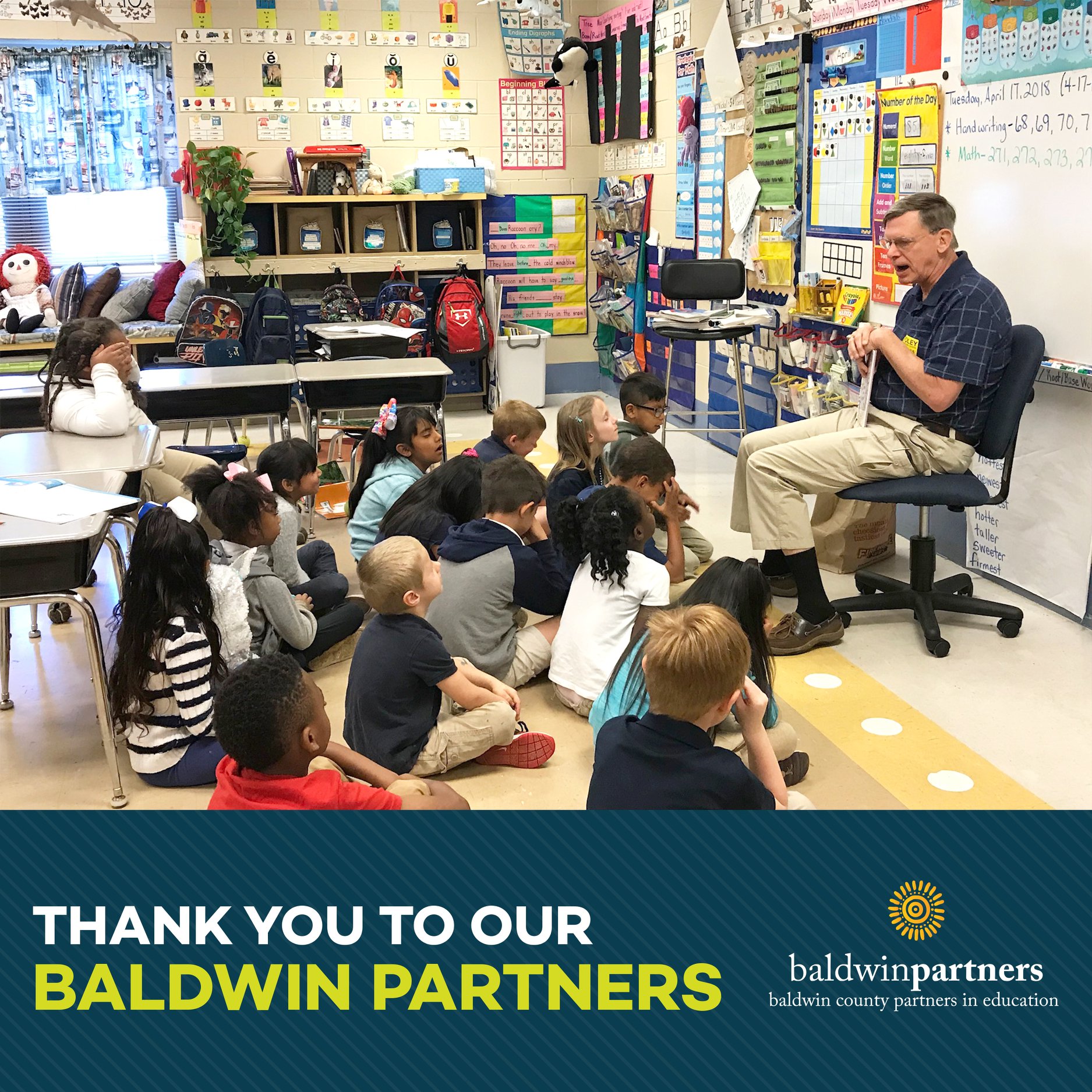 Wayne Verry, retired Coast Guard, has served four years as a volunteer tutor at Foley Elementary School.
Baldwin Partners know the time, talent and resources they invest in our public schools will yield long-term benefits for their businesses, their families and our county-wide community. That's because everything about our collective future depends on the priority we give to public education.
Our network of businesses, churches and other organizations is stepping up to support student achievement at every level. They are actively engaged in preparing our graduates for lifetime success. The capacity of our children to one day assume stewardship of our economy, our community and our place in the world has everything to do with the vision of the adults in their lives.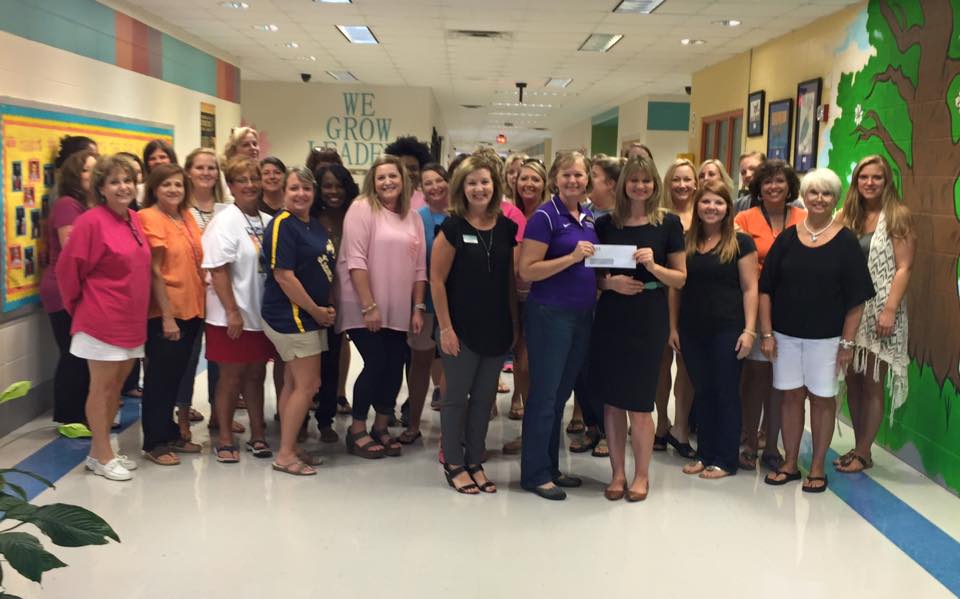 Baldwin County Sewer Service donated $2,500 to Magnolia School for a student media center.
What is Partners in Education?
Partners in Education is a nationally validated program connecting students, teachers and administrators with business, government, volunteer and civic leaders. The program is an effective method for engaging citizens in the teaching and learning process, increasing public awareness about education issues and fostering ownership for school and student success. A partnership is official when both sides make a declaration of their intent to work together for the school year. The key elements to success are effective communication and planning, and a sincere commitment to enhancing student achievement.