GRITC Leadership Day 2018
MICHAEL HAGGEN, Keynote Speaker
Haggen has more than 20 years of academic experience. Most recently, he was Deputy Superintendent in East Baton Rouge Parish School System.  Michael also created the Office of Innovation in Saint Louis while developing and implementing a turnaround model for 11 schools and supporting 30 schools, leading to the district's first accreditation in over a decade. While serving New Orleans' Recovery School District, he put systems in place leading to curriculum improvements and the removal of barriers to learning. As Chief Academic Officer, Michael oversees the creation of customized professional learning models and contributes to curriculum development.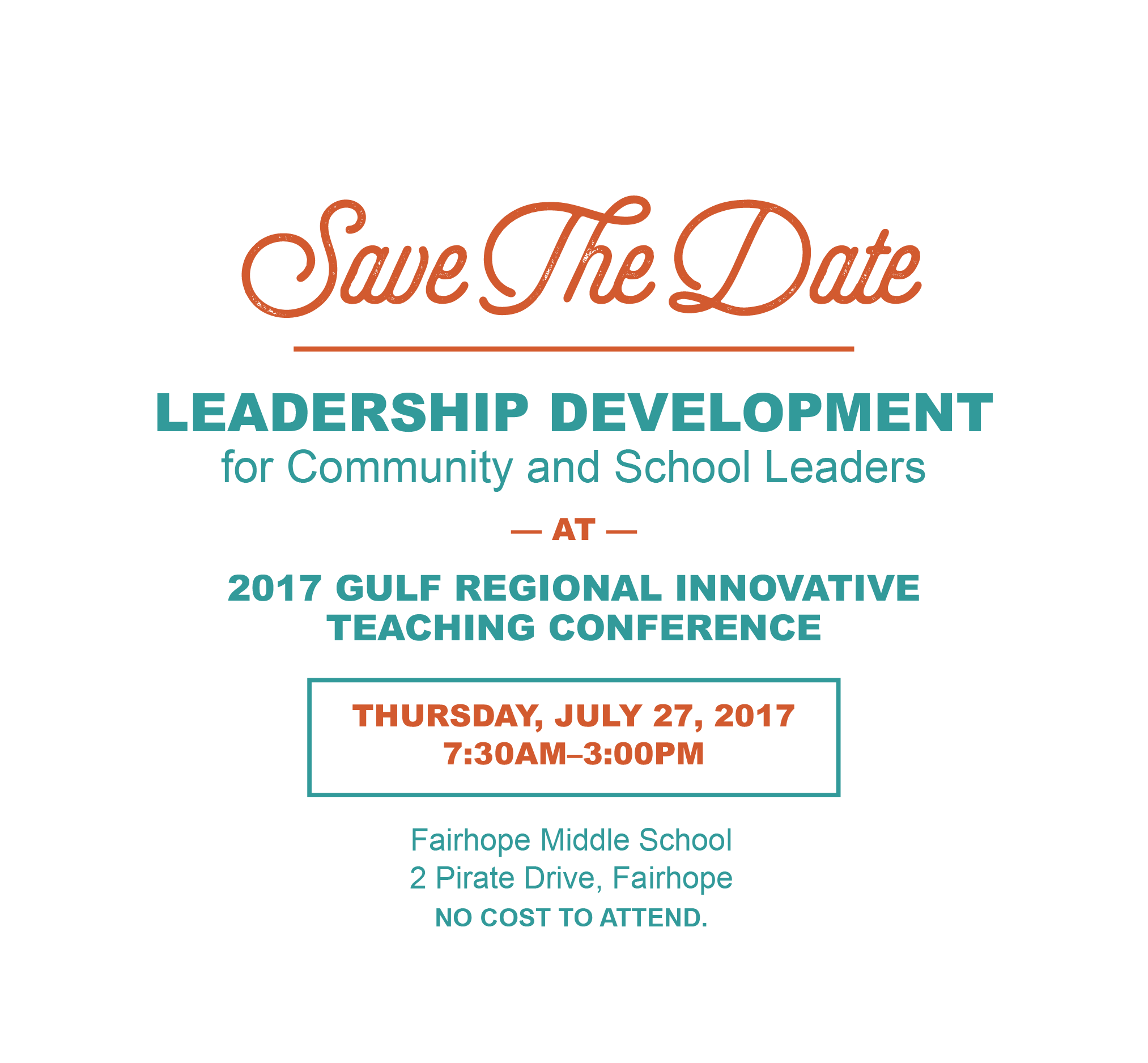 Becky Bone, M.A.Ed.
Director of Literacy, National Literacy Initiatives,
Becky Bone is the Director of Literacy for Scholastic Education, and has consulted with school districts nationwide on K-12 literacy and professional learning initiatives for 18 years with Scholastic. She is a former teacher and Curriculum Coordinator in the Central Florida area, has taught graduate and undergraduate courses on curriculum & instruction and writing, and has presented at national conferences including ILA/IRA, NCTE, ASCD, and AMLE. Becky has been published in NCTE's Voices from the Middle, Education Week, and Scholastic'sAdministrator,and can be found in districts and airports across the nation, though she calls Atlanta, Georgia home.
Community Meetings
The Coalition led community conversations across Baldwin County to collect the voices of citizens for updating Baldwin County Public Schools' Strategic Plan. A total of 12 meetings were held collecting the voice of 131 citizens.
For more information email info@betterbaldwin.com